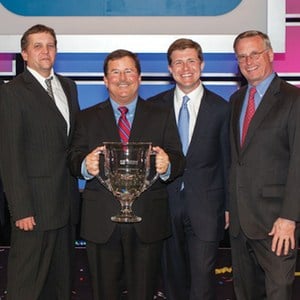 Our Mission
Gipe Auto Color's mission is to establish mutually beneficial relationships with our customers by providing customer-focused services, products, and solutions. The basis for every interaction with our customers and vendors is honesty, loyalty, and respect.
History
Gipe Automotive, Inc. was founded in 1931 by T.E. Gipe in Owensboro, Kentucky. After expanding to multiple auto parts locations in the early 1970s, Gipe Auto Color was created as a separate division of Gipe Automotive, Inc. in order to better serve the automotive refinish industry.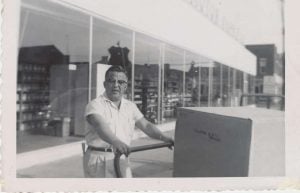 Starting with one location in 1983, Gipe Auto Color now has nine locations serving Kentucky, Southern Indiana, Northern Tennessee, and Southeast Illinois. Gipe Auto Color has been a PPG™ Platinum Distributor since the inception of the program in 1995 and was awarded PPG™ Platinum Distributor of the Year for 2012. Gipe Automotive sold its six Federated Auto Parts locations serving Western Kentucky and Southern Indiana in the fall of 2016 enabling 100% of its resources to be focused on serving the collision center customer's needs.

What We Do
Gipe Auto Color is focused on customer productivity and profitability. We have seven dedicated tech reps certified in all PPG™ automotive refinish product lines. The tech reps primary duty is to help customers apply PPG™ coatings using techniques that ensure maximum performance day in and day out. Our service does not stop in the paint shop. Gipe Auto Color offers assistance in process evaluation, development of standard operating procedures, inventory management, performance data analysis and targeted improvement strategies with an emphasis on customer profitability. With over 50 team members and 9 locations serving Kentucky, Southern Indiana, Southeast Illinois, and Northwest Tennessee, Gipe Auto Color is one of the largest PPG™ Platinum Distributors in the region.
As a fourth-generation family-owned and operated company, we look forward to serving you and your business needs.