Hopkinsville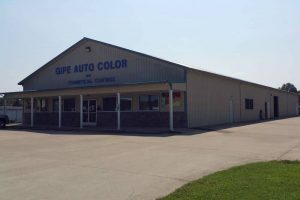 Feel free to contact us.
We are here to answer all your questions
Address
Gipe Auto Color – Hopkinsville
2480 Nelson Drive
Hopkinsville, KY 42240
Call Us
Business Hours
Mon to Fri ~ 8:00 AM – 5:00 PM
Sat: Closed
As a collision repair shop owner, you manage a variety of functional areas of your business.  Not a day passes without your attention dividing, pulling your focus. Whether it's customer service, staffing, production efficiency, receivables, equipment, training…the list is endless.  The experts at Gipe Auto Color in Hopkinsville, KY are here to help.
Gipe Auto Color offers everything you need when it comes to paint products. We are a PPG™ Platinum Distributor, so we know about what your business needs. We can visit your shop for an in-depth assessment to demonstrate how Gipe Auto Color can assist your auto body shop. We carry complete lines of the following PPG™ paint systems:
Deltron®
Envirobase®
Amercoat®
Nexa Auto Color®2K®
Shopline®
Aquacron®
Delfleet Essentials®
Delfleet Evolution®
Vibrance Collection®
If you are ready to take your business to the next level, call Gipe Auto Color in Hopkinsville, KY at 270-886-8142 today.
If you would like to contact this Gipe Auto Color location, please use the form below: