Lexington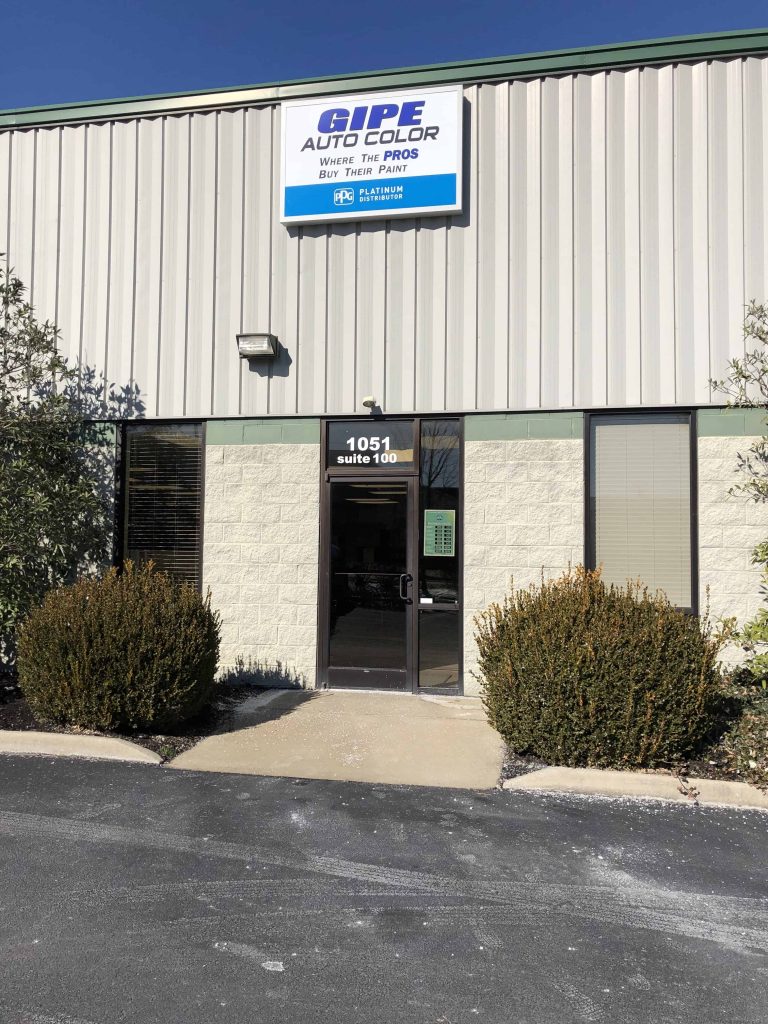 Feel free to contact us.
We are here to answer all your questions
Address
Gipe Auto Color – Lexington
1051 Floyd Drive, Suite 100
Lexington, KY 40505
Call Us
Business Hours
Mon to Fri ~ 8:00 AM – 5:00 PM
Sat: Closed
As an auto body shop owner or manager, you know that the paint department, and its performance, is a huge part of the service you provide to your customers.  That service begins with paint.  Industry leading systems from PPG® will help your team provide unmatched results on all your auto repair jobs. PPG™ Platinum Distributor, Gipe Auto Color in Lexington, KY is committed to providing the systems, products, support and training you need to enable your shop to produce excellent results with every job.
The Gipe Auto Color team in Lexington, KY. Are certified industry experts.  We can help your shop choose the best systems and products for your needs.  We carry complete lines of the following PPG™ paint systems:
Deltron®
Envirobase®
Amercoat®
Nexa Auto Color®2K®
Shopline®
Aquacron®
Delfleet Essentials®
Delfleet Evolution®
Vibrance Collection®
If you are looking for a partner with expert knowledge and access to the most advanced tools and resources in the industry, call Gipe Auto Color in Lexington at 859-286-5690 to schedule an in-shop assessment for your business today.
If you would like to contact this Gipe Auto Color location, please use the form below: