Owensboro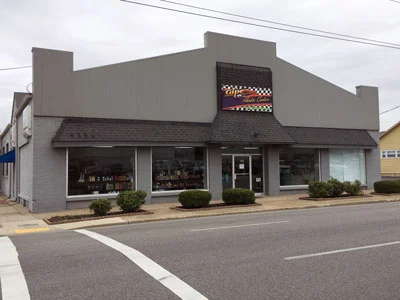 Feel free to contact us.
We are here to answer all your questions
Address
Gipe Auto Color – Owensboro
425 West 4th Street
Owensboro, KY 42301
Call Us
Business Hours
Mon to Fri ~ 7:30 AM – 5:00 PM
Sat ~ 7:30 AM – 12:00 PM
Gipe Auto Color is your one stop shop for PPG™ paint in Owensboro, KY. Our lines include the following  PPG™ systems:
Deltron®
Envirobase®
Amercoat®
Nexa Auto Color®2K®
Shopline®
Aquacron®
Delfleet Essentials®
Delfleet Evolution®
Vibrance Collection®
Gipe Auto Color, in Owensboro, experts in paint, coatings and related materials for the collision repair industry, also carries the following lines to compliment PPG paint systems:
3M™ Collision
Norton Abrasives™
SEM® Products
Gipe Auto Color offers everything you need when it comes to paint products. We are a PPG™ Platinum Distributor, so we know about what your business needs. We can visit your shop for an in-depth assessment to demonstrate how we can improve efficiency and help you provide value to your customers.
If you are looking for a partner with expert knowledge and access to the most advanced tools and resources in the industry, call Gipe Auto Color in Owensboro at 270-685-2222 to schedule an assessment for your auto body shop today.
If you would like to contact this Gipe Auto Color location, please use the form below: